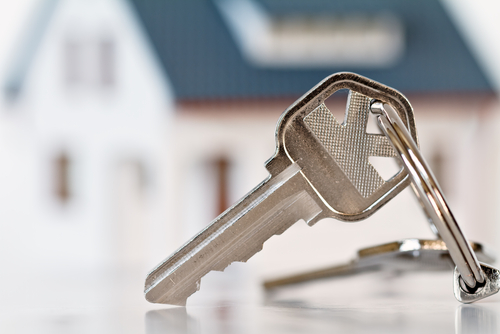 For Buyer
Whether you're buying your first home or your fifth, the experience can be exciting, confusing, overwhelming and wonderful – all at once! You want to make sure it's the right home for you, that it's affordable, that you work with a real estate professional you trust, and that you get the financing you need. Here are some tips and considerations for this process.
Pre-Qualification. To determine how much you can afford for a home, meet with a mortgage originator or broker.
Pre-Approval. You will provide basic information to the mortgage broker for Pre-approaval. Pre-Approval letter is not only a must-have document in today's market when making an offer for a house, but also you will avoid looking at homes that you cannot afford.
"Need" vs. "Want". Write down what you absolutely "need", i.e., number of bedrooms, yard, and also the bonus items, what you "want", i.e., fireplace, pool. If you are a first time buyer you may not get everything you "want", but you will avoid wasting time seeing homes that do not meet what you "need."
Chose a Realtor. Find a realtor who has your interests in mind as a buyer. They will work for you, not the seller. The home buying process can be overwhelming and confusing. Let a professional help you.
Keep an open mind. Many homes for sale are currently occupied. You will need to envision the home with your furniture and decor taste. Paint, wallpaper and flooring can all be changed with relatively low cost.

Be patient. Make sure the home you chose meets all of your needs. There are many homes for sale and you are sure to find the perfect one for you. This will most likely be one of the biggest purchases you make in your lifetime, you don't want to regret it because you rushed.

The fine print. Be sure to have the home you are interested in inspected. This will be a small expense compared to what you may find out about your new home after your closing. Include inspection contingencies in your written offer and request a second walk through 24 hours before your closing. Be sure to put any agreed upon items in writing, i.e., the seller will leave the washer and dryer, the fence will be fixed.
Things to Consider before and during the Negotiation with Sellers
How much have comparable homes in your target area recently sold for? Ask your realtor to provide you a Comparable Market Analysis (CMA). Remember, your realtor wants to help you buy a home at the best price!
What is the sellers time frame for closing? Are they being relocated? Do they have an offer on another home? If they are pressured to sell, use it to your advantage.
Are there any major problems in this house? Does the roof need to be replaced? Do you need to replace a central air system or whether it is near its end of life cycle? Consider the replacement cost after you own the home.
As a buyer, you want to have the advantage. Even if you absolutely love the home, you need to keep your "poker face." You will lose any upper hand while negotiating if you are too enthusiastic. Do not reveal any personal information to the sellers or seller's agent.
During the negotiation process, there are times the things seem to be difficult and both side does not appear to come together. Try to be calm and avoid making pour emotional decisions. Remember that this is a business dealing, you need to treat this part of the process a business one.
This is a often ignored fact that there is huge advantage when you have a "middle person", your realtor, in the negotiation process. It not only reduces your stress, but more importantly, it made the seller side harder to read your mind. Your realtor have more experience in dealing with different negotiation situations and knows more how to get the best price for you.
You have made an offer on a home and it has been accepted by the seller, now what? Your realtor will guide you along but here is what you can expect:
When your offer gets accepted, you will need to put in an earnest month to show your seriousness for the offer. This earnest money is usually deposited into seller's broker or attorney's escrow account. If some reason the sale is not completed and you are still under the protection of the contingencies in the contract, you will be entitled to your entire earnest month returned to you. In some instances, you may be charged cancellation fees or the seller may be entitled to some or all of this money as liquid damages. Your realtor and attorney should explain this to you in detail.
Now you have an executed contract on hands. In Illinois, you will most likely to have 3 contingencies in your contract to protect your earnest money in case the sale is not completed. These three contingencies are attorney review, home inspection, and mortgage commitment. You will have 5 business days to complete the first two contingencies. An unsatisfactory inspection if often the cause of a cancelled contract if further negotiation does not resolve the issue. Completion of mortgage commitment contingency, however, is based on the specified deadline in the contract. If you cannot secure financing during this time, you can decide to remove the contingency and take a chance on getting or chose to cancel your contract. in this case, your earnest money will be return to you after a cancellation process.
It is strongly to recommend you hire an attorney in this process. The cost to hire an attorney is very low compare with what they may save you from huge mistakes in the process. An attorney will review your contract, further negotiate certain terms after home inspection and some other misc item. At closing, an attorney will be there at the closing table to explain page by page what you have to sign to close the deal.
After the first two contingencies are satisfied, you will start to be more focused on the mortgage application. You will need to provide a down payment. That amount will depend on your mortgage amount. The bigger the down payment, the less your mortgage will be, and the less your mortgage is, the less your monthly payments will be. Your mortgage broker will perform this analysis for you.
The seller will be required to provide a title to the home. Your attorney and the title company will confirm that it is "clear" and you will not have any legal issues with ownership. Possible title issues are liens due to unpaid work on the home or a judgement for unpaid dues/assessments.
Obtain homeowner's insurance. This will most likely be a requirement by the lander. You will need to have a insurance policy paid and may even need to show the receipt at the closing.
Arrange a final walk through inspection. This is to ensure the property is exactly as stated in your contract. If your contract states the fence was to be fixed, this will give you the peace of mind that the repairs were made before you sign your closing documents.
Now that everything is complete, you can close the sale!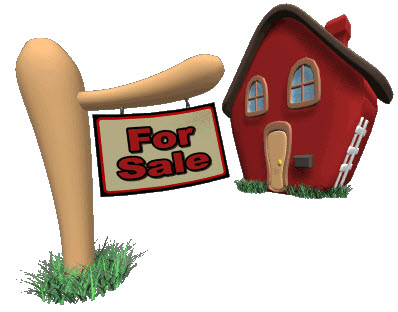 For Sellers Selling a home may require a little extra work. These tips will increase the odds of your home selling.
Appearance of your home. Removing some furniture can make a room look bigger and putting away family photos and personal items will help a potential buyer picture themselves living in your home. Some sellers even hire a stager. This person will help you make better use of your space and create a neutral environment for showings. Also make sure that you pay attention to detail. Do you have a loose door knob? Some nicks and scratches on your walls? These are cheap and easy fixes that will make a difference. A home that is "move-in" condition will impress a potential buyer.
The exterior appearance. Be sure to mow your lawn or shovel the snow, and touch up the paint and landscaping. Set up your patio to look like an afternoon BBQ. Buyers will be able to envision themselves entertaining family and friends.
Leave behind some perks. Your home will be competing with low-priced foreclosures and short-sales. Give buyers a reason to consider your home, even though it may be priced higher, by offering to include the stainless steel appliances, high end washer and dryer or wall mounted plasma television in the sale of your home.
Allow access to your home. Homes that can't be shown don't sell. Many foreclosures and short sales are vacant and can be shown any time. Don't make it difficult for agents to show your home with an extremely restrictive time frame. You will find that agents will show homes that are easy to get into instead of yours.
Pricing. Consult a real estate agent and research online to see how comparable homes in your area are
priced. You do not have to have the lowest priced home but make sure you are not out of line with other comparable homes on the market.
Listen to your agent. Find an agent you trust, listen to their recommendations and follow their advice. They want to sell your home!
Why a CMA is important.
CMA is short for "Comparative Market Analysis." This report is prepared by a real estate professional and it provides data that compares your property to similar properties sold recently in the neighborhood. The CMA process takes place before your home is listed for sale and will provide a good assessment of what your home could sell for.
An agent will need to inspect your property to provide a CMA. This isn't a detailed inspection but your home should be in good condition in order to provide an accurate assessment. If you are going to make any changes to your property before listing it you should inform the agent at this time.
After the agent inspects your property, the next step is to obtain data on comparable properties. This will give an agent an idea of how much your property is worth in the current market.
A CMA is not only helpful for a seller but Buyers should request a CMA for a property they are considering buying to determine if the asking price is in line with comparable homes on the market.
Please keep in mind a CMA is not an appraisal. An appraisal must be conducted by a licensed appraiser.
As the seller, what happens at closing?
Most homes close 30-45 days after the sale agreement has been signed. It takes time to secure financing, conduct inspections, obtain appraisals, pack and move.
Closing or "settlement" or "escrow" is basically a meeting where the closing agent takes money from the buyers, pays out money to the owners and makes sure the purchaser's title is properly recorded.
If you have pre-paid taxes, you will be compensated at closing by the buyers paying additional money. If you are behind on property taxes, the closing agent will reduce the money due to you for the unpaid amount.
It is important that you have fulfilled any sale agreement obligations such as replacing a dishwasher or painting a room. This work must be completed before closing.
Sometimes issues arise just before closing. Negotiating an unforeseen additional repair cost or other issues will turn a deal breaker into a lesser issue. In some cases, an agreement will not be reached and the contract will be cancelled.
To protect yourself from last minute buyer's remorse, be sure your purchase contract does not have any loopholes and all possible known issues are fully disclosed.